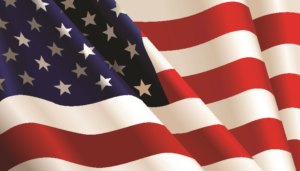 May 2018
Innovative News
In May IDI began scanning accounts payable records for a large construction company which includes remotely uploading images and keyed metadata into their Accounting System. Each week IDI picks up active accounts and payable records for conversion. IDI also picked up 100 boxes of high profile historical content from a prestigious East Coast University. A NJ private high school contracted IDI to digitize student records, yearbooks and other historical content as well as IDI's Docubase Cloud record management system for the student records. They will be utilizing IDI's Digi-Find-It portal for searching the schools historical content as well.
In our 18 year history, IDI has scanned over a million pages of yearbooks and next week we will begin digitizing yearbooks for the East Orange Library. We have started on an 800,000 paper scanning project for a major NYC Union.
IDI will be exhibiting during the NJLA conference in Atlantic City May 31-Jun 1 and we will be demonstrating a new Digi-Find-it web site housing out of copyright NJ historical content from 1922 all the way back to the early 1800's. Be sure to stop by to say hello (booth 510) and see our exciting new product.
IDI will be hosting an informative seminar at our facility in East Brunswick on October 17th, 2018 and we are very proud to announce that we will have a guest speaker with us from the Conservation Center for Art and Historical Artifacts. Also, we will be giving tours of our 8,500 sq. ft. facility including a demonstration on the Kirtas (robotic book scanner). There will also be lunch and some giveaways. Stay tuned for invitations.
Visit us @ idiimage.com
visit us at www.dmmem.com
Watch Now!
Thank you for your business.
Warm Regards,
Marty
Martin Tannenbaum
Innovative Document Imaging