Innovative News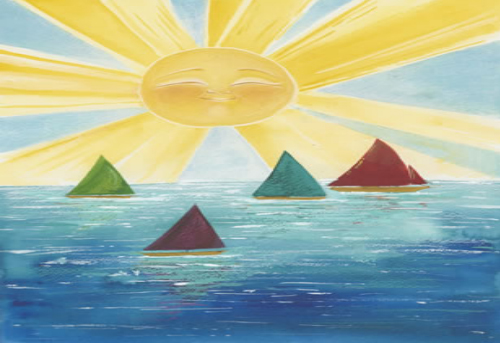 New Jersey Library Association
IDI wants to thank all NJLA attendees who took the time to stop by IDI's booth at the New Jersey Library Association Conference in Atlantic City last week. Discussions were held regarding future imaging projects for the libraries, including our Digital Memory Media Library Fundraising sessions. IDI has several Digital Memory Media Fundraising sessions scheduled for the month of June. We kicked off the month with a very successful session held at the Bernards Township Library on June 8th.
The Hun School
The Hun School in Princeton, NJ is celebrating its 100th Anniversary this year. IDI has upgraded and added audio and video to their Digi-Find-It portal which includes school plays, interviews and sporting events.
Princeton University Press
Princeton University Press has received Print on Demand images from over 4,000 books that IDI digitized and created the POD files for during the past year. IDI will be scanning an additional 500 books during this year for the Press.
IDI Featured in The Coast Star Newspaper Article
IDI was featured in a May 9, 2013 article published in The Coast Star newspaper of Belmar, NJ. We repaired the Society's microfilm which was damaged in Hurricane Sandy. IDI also donated our DigiFind-It program to The Belmar Historical Society. A copy of the article follows.
Click below to view The Coast Star Article featuring IDI.
IDI Digital Memory Media
This past March and April Digital Memory Media held very successful Fundraising Sessions at Berkeley Township Library, Cranbury Library, Sayreville Library, Dunellen Library and Chester Library.
Library Session Schedule
Sessions are held at libraries on Saturday from 12:00 noon to 3:00 pm unless otherwise indicated.
June 29th
Scotch Plains
Rahway
1:00 pm – 4:00 pm
1:00 pm – 4:00 pm
July 27th
Edison
 10:00 am – 1:00 pm
September
21st
28th
Suffern NY
East Brunswick
 10:00 am – 2:00 pm
11:00 am – 3:00 pm
October
5th
5th
Parsippany-Troy Hills
S.C. – Warren Township Branch
Sponsoring libraries receive twenty percent of all proceeds as a donation from Digital Memory Media.
Want to bring Digital Memory Media to your library? Contact Marty Tannenbaum at 800-380-9058 or email him at martyt@idiimage.com
Thank you for your business.
Warm Regards,
Marty
Martin Tannenbaum
Innovative Document Imaging