Innovative News
IDI's new year is off to a fast start in 2013 with many new projects, including a 500,000 image African Collection at the British Library in London.
Rachel Pieters is heading up the project for IDI. She will be in London for a minimum of six months. Morgan Miracle, who worked for IDI for the past six months as a Laboratory Notebook Administrator at Amgen in Cambridge, MA, will be joining Rachel in London at the end of January.
Darlene Moy, an IDI production manager, and her sister, Christina, began the year working at the National Library of Medicine in Bethesda, MD, digitizing and completing a drug addiction and narcotics research collection for Cengage Publishing.
IDI purchased two additional Kirtas Kabis II units in December 2012. One was installed with four other Kirtas units at the Huntington Museum in Pasadena, CA. Another unit is being installed at the British Library in London for our conversion project there. IDI now owns ten Kirtas robotic scanners all of which are in production from London to California.
NYU Polytechnic has recently contracted with IDI to digitize student records from 506 16mm rolls of microfilm, and to create text searchable PDF files. This project is already underway
IDI Digital Memory Media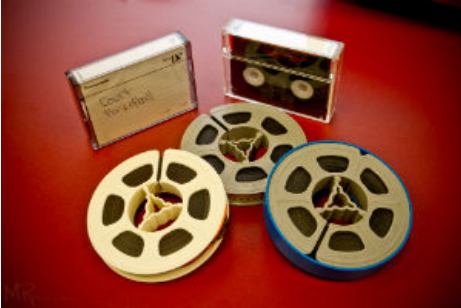 IDI's Digital Memory Media division will begin the conversion of over 1,000 ¾" video tapes of TV programs for a local TV station this February.

DMM has already booked six sessions at area libraries for 2013. The year kicked off with a successful session at Plainfield Library this past January 12th.
Digital Memory Media has added an exciting new service to its repertoire. My Memoir now offers a memoir writing service to DMM's clients and to anyone who may be interested in preserving their life story. Our primary method is to have you speak your thoughts into a small handheld digital recorder. We assist you with this by providing a series of helpful prompts and questions, making it a simple and enjoyable process. Our talented writers transcribe your words and write your memoir, sculpting it into a finished manuscript suitable for giving to loved ones, or for publication.
loved ones, or for publication. If you would like more information about My Memoir, call 609-309-5537 and we will be happy to help you.
Digital Memory Media Conversion Sessions 2013 Sessions are held at libraries on Saturday from 12:00 to 3:00 pm unless otherwise indicated
January 12th
Plainfield
11:00 am – 2:00 pm
February 23rd
Jamesburg
March 16th
OC Berkeley Branch
April
6th
13th
25th
Sayreville
Cranbury
Chester
11:00 am – 2:00 pm

Thursday 6:00 pm – 8:00 pm
Thank you for your business.
Warm Regards,
Marty
Martin Tannenbaum
Innovative Document Imaging