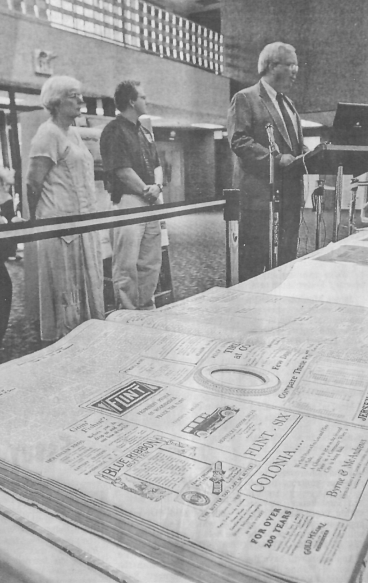 Woodbridge offers digital century of all news that was fit to print.
WOODBRIDGE — A headline in the 1902 Woodbridge News Asks: "Are there too many farmers?"
An advertisement for the Hudson & Middlesex Telephone & Telegraph boasts of having "50 subscribers in Woodbridge Township in the month of February."
The municipal budget back then? Just $10,472.80.
For Brenda Yori Velasco, a township council woman and historical preservation advocate who flipped through bound issues of historical local newspapers recently, it's a joy getting a sift through these first drafts of history.
Now, local history buffs will have an easier time looking into the past after a $33,000 digital archival project by the Woodbridge Public Library that put 139 years of local weekly newspapers, all covering Woodbridge and its vicinity, onto a free, searchable online database.